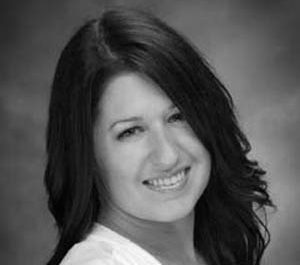 Kori Cadorin holds her real estate broker's and salesperson license and she loves living and working in Shasta County with her family. She has been selling real estate since 2006 and has a background in title and escrow from Fidelity National Title and a Bachelor's degree in Business Administration and Land Use Affairs from Sacramento State University.
Kori has been a multi-million dollar producer since 2007 and she brings a lot of enthusiasm and energy and care to her clients. Almost all of her business comes from past clients or referrals from past clients. She takes great pride in working hard to earn repeat business and offering superior customer service is her number one priority!
Kori worked with my husband and me for almost 1 year to help us find the home of our dreams. She kept telling us when you find it you will know. Honestly, I wasn't so sure....But she was absolutely correct. We walked in and we knew. She was so patient and thoughtful but when it counted you could count on her to be the one you wanted in your corner. I recommend her without hesitation; you would be getting what we consider the best real-estate agent in town.
Hcroom
Kori is fantastic to work with. She knows the Redding market and surrounding area well. She was always prompt in answering our questions, did an excellent job of guiding us through the process of selling our property. She is a true professional and has great ideas and resources to make things happen. We were selling from out of the area which should have complicated things but seemed to be no problem for Kori's deep knowledge of the process was invaluable. I would send anyone who is house-hunting or selling property in Redding Area to Kori without reservation!
Sgwnovato
Kori is one of the most professional realtors I have worked. Completely engaged and on top of every aspect of the transaction to make sure the process is as smooth as possible for her clients.
Deanhqt
We have worked with a lot of realtors over the years, and our experience with Kori has been fantastic. Years ago we had Kori as our realtor when we bought a house and at that time she worked hard in negotiating our deal. We now just sold a different house with Kori, and it was a long distance sale since we live out of the area. She was amazing as she did whatever needed to be done, meeting and organizing contractors, inspections, etc. We could NOT have done it without her! Her attitude through the whole deal was very positive and always let us know that she would work hard for us. She has a lot of knowledge in real estate, and will be a realtor that you will never be sorry that you chose to work with!
Cshiperly0
Kori is the most professional realtor I have ever had the privilege of working with. She takes a personal interest in her clients and goes the extra mile. We used her to help us buy and sell 3 homes in Redding, and were 100% satisfied every time.
Abrim6
Kori Cadorin is a phenomenal realtor! I have worked with Kori as both a buyer (2014-2015) and a seller (2020). I appreciate her expertise, dedication, and professionalism. She works tirelessly to give her clients the type of service she would want from a realtor!
Melanieclement
To begin with Kori has an exceptionally warm personality. On our first meeting when we discussed our interest in possibly selling our home and buying another in the local area; Kori did not hesitate and provided us with a rough estimate of what our home might be worth on the market and what fees we could expect to pay during the transaction. Kori then worked with us to find a new home using our criteria and price range. She showed us many homes until we decided on one and made an offer. That home was eventually pulled out of escrow for our inability to come to terms with the seller. We the decided on a new home under construction. Kori worked with the contractor and helped us during the construction investigations. Concurrently, our existing home was put on the market eventually selling for our asking price. During the sale, Kori helped us with contractors needed to make some minor and more than minor repairs identified during our own investigation of our existing home. These actions clearly facilitated the sale of our home. Kori was always helpful with communications with the many third parties involved in a home sale and purchase of a new home. We would recommend Kori without any reservations. We think she is brilliant and would do an exceptional job for any home buyer/seller fortunate enough to retain her services.
Trandmethomas