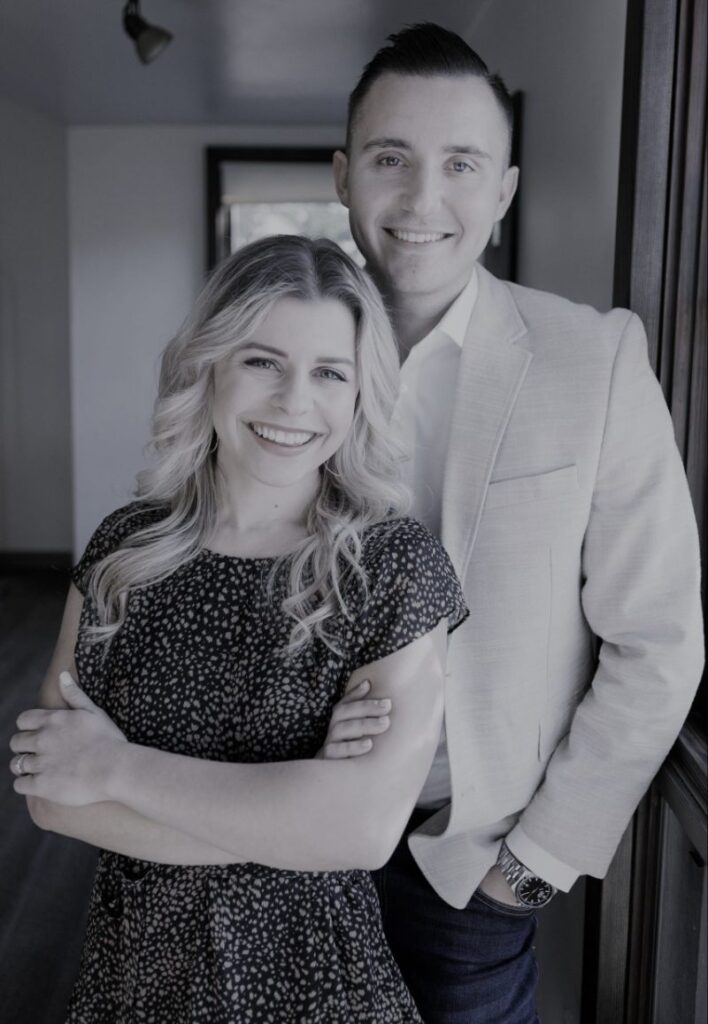 Faith and Dylan are lifelong Redding natives. Together they work as a husband and wife real estate team in the greater Redding area. With their
expert local knowledge and deep love of the community, they pride themselves on making your next real estate experience personal and excellence-driven. The Barrett Team understands that buying or selling a home can be a scary process but with them on your team, you will have complete
confidence because of their constant communication, creative problem-solving solutions and likely find some new friends in them as well! The Barrett Team knows that in today's market social media is essential and has proven marketing systems to get your home sold. And as a bonus, you'll also get to laugh with them on your favorite social platform and get some insider tips along the way.
Faith & Dylan have over $90 million of lifetime sales proving their level of excellence, commitment to the industry, and dedication to their business. In their free time, Dylan and Faith love rooting for the Giants and spending time outdoors with their two Golden Retriever pups, Moose and Scout. Faith has a heart for traveling and design and you'll find her doing these two things every chance she gets. You might find Dylan out on the green working on his golf game or dreaming up his next hunting trip. Over the years Faith and Dylan have also invested in real estate and they are currently working on their first flip.
Faith and Dylan's hearts are truly invested in this community and love to see it grow and thrive. With community at the forefront of all they do. Faith and Dylan enjoy partnering up with local businesses, highlighting a small business weekly and they give back to the community every chance they get.
If you are looking for someone to guide and champion you through your real estate needs, reach out to The Barrett Team to see how they can help you!
Dylan and Faith are the real deal! I had the best experience working with them to find and close on my first home. Throughout the process they were ALWAYS available day and night to answer questions or help talk me through different parts of the process. Definitely an intimidating thing to step into for the first time but they made it as easy as possible. Can't recommend them enough!
Jake T.
The Barrett's go above and beyond for their clients. We had a horrible experience with our previous realtor, so I had Faith come out and give me some advice. She helped us list our home and we had 10 offers, several over asking. Once we sold, we were able to purchase with their help! The process was seamless, and we were able to close early. I am self employed, so it was a task, but we were able to do it. And my husband and I are both so incredibly happy with our choice. We will forever be clients of the Barretts.
Ashley M.
Hands down the easiest five star review for The Barrett Team!!! Faith and Dylan were so incredible in supporting our home buying journey! Amazing to have such support in such a difficult market. They were quick to respond to all questions, offered a wealth of knowledge and expertise, and found us the most perfect place to call home. Super authentic and fun people to work with!
Kayla A.